All of us share a common morning ritual that is of starting our day with an aromatic hot beverage called tea. The world is full of tea lovers. But many of us are yet stuck on the traditional green, black, or milk tea. Thus being utterly ignorant to other varieties of tea. If you are looking forward to making a slight change in your daily routine, you can try going ahead with the emerging trend of floral teas. Flowers have always been the harbinger of joy. We often send flowers to our loved ones to display our affection towards them. Flowers add beauty to the world and make it appear more vibrant. Flowers can be added to hot boiling water for making appetizing and luscious tea as well. Floral teas are known for repelling stress. They act as antiseptic and protect us from several diseases. Such teas have anti-aging properties as well. Let us know about some flowers which can be added to our tea to derive various health benefits. 
CHRYSANTHEMUM TEA
Chrysanthemum is said to be used in Chinese medicines. Chrysanthemum teas come in two varieties, one prepared by the yellow flowers, which often have a sweet taste and an alluring aroma, while the other variety is made from white chrysanthemum flowers and is bitter to taste. Regardless of its taste, chrysanthemum tea is believed to be abundant in potassium, which lowers the risk of serious health issues like diabetes, cancer and brain stroke. Being rich in its ferrous content, chrysanthemum tea ..also promotes growth and development of the body. It provides instant relaxation to the mind and helps to lower down the risks of increasing blood pressure. It is rich in magnesium and is a good source of vitamins A and C. It lowers cholesterol and reduces inflammation. You can drink it hot for curing a cold and cough or serve it with ice to rejuvenate yourself.
ROSE TEA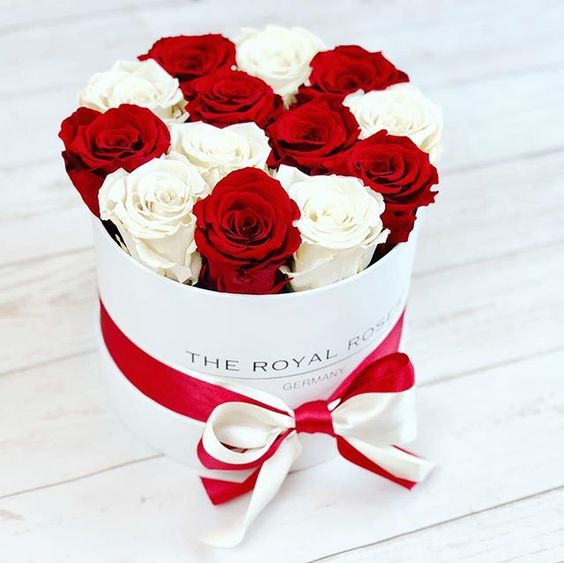 You must have ordered a rose flower online to get it delivered to your beloved and let them know that you are in love with them but did you know that these flowers can be poured into a cup of tea as well? Nothing can beat the charm of rose and its a sweet taste. Owing to the large variety of roses, the taste of rose tea can vary depending upon the type of roses being used. You can add sugar or honey to make it sweeter to drink. Rose tea is rich in antioxidants. It contains vitamins C and E, which is helpful for curing dermatological problems. Rose tea can lower down the pain of menstrual cramps as well. It has antibacterial properties that promote insulin resistance and improves cardiac activities. Using fresh rose petals is highly recommended for a better taste. 
JASMINE TEA
Tea made from white blooms of beautiful Jasmine is often light brown or yellow in color. Its mild fragrance calms down the autonomous nervous system and revitalizes the body. Loaded with antioxidant properties lowers down the cholesterol levels and provides a boost to the immune system. It's mildly sweet and soothing taste reduces stress and calms down the brain. Jasmine tea reduces inflammation in arteries and veins. Jasmine tea is good for maintaining oral hygiene and can boost brain function as well. Jasmine tea increases the rate of metabolism and improves the digestion process as well. Essential oils in Jasmine flowers can heal skin related problems. This refreshing herbal tea does not have any caffeine content. The sweet scent of Jasmine elevates our mood and act as natural antidepressants. Jasmine tea is used in aromatherapy as well.
Simple steps to make floral tea
. Take a fresh flower of your choice.
. Separate the petals and rinse them well.
. Add the petals in boiled water and switch off the stove.
. Let the petals be soaked in water for 3-4 minutes.
. Use a strainer to pour the tea into a cup and enjoy your tea.
Ingredients of floral tea can be found in the local market. However, It is always recommended to use fresh flowers for a better flavor. An online flower delivery in Mumbai is an easy method of getting fresh flowers delivered to you from the comfort of your house.